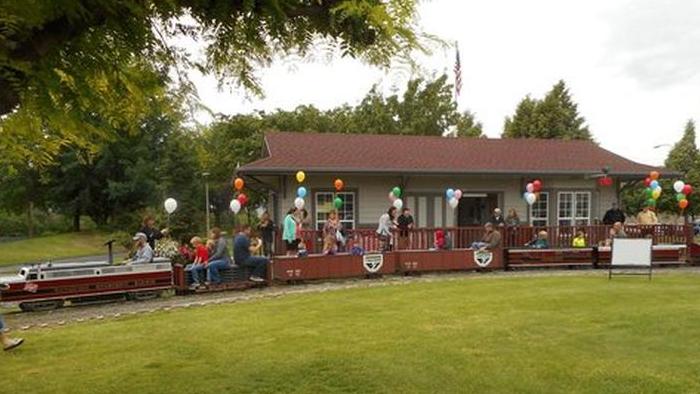 Events Details
EVENT:

Wenatchee Riverfront Railway Miniature Train Rides

WHEN:

Sat, Apr 28 1:00 PM - Sun, May 06 5:00 PM

WHERE:

Mini Train Rides
155 North Worthen Street
Wenatchee, WA 98801

DETAILS:

"Kids" of all ages (1 to 100+) can ride a quarter mile of 10" gauge railroad track near the Apple Capital Loop Trail. Buy tickets at the Wenatchee Riverfront Railway's Pear-A-Dise Depot where souvenirs, snacks and soft drinks can also be purchased. Check out a vintage World War II Whitcomb locomotive and look around in the full size caboose. Shade and pick-nick tables available. The Wenatchee Riverfront Railway, will be open for train rides from 1-5 p.m. Saturday, April 28th and Sunday, April 29th, and again Saturday May 5th and Sunday, May 6th.